Fitness
The Tribe Called Sweat offers all level classes. Space is limited and must be reserved in advance via Mindbody. Please give yourself time to check in and get comfortable and arrive 10-15 minutes before class start time.
Bonita Apple-buns: For 30 minutes we are targeting and sculpting and oh hey we are going to work out to some hip hop songs ya know! Expect your abs + buns to burn with happiness.
Check The Thighs: Keeping you on point for 30 minutes of toning. We will be utilizing hand weights, sand bags, gliders and we are targeting your thighs + arms.

4 Moms: For the mamas and their minis you will work out together and jam! If you are a baby wearing mama bring your carrier. Please make sure your mini marauder is age 5 and under.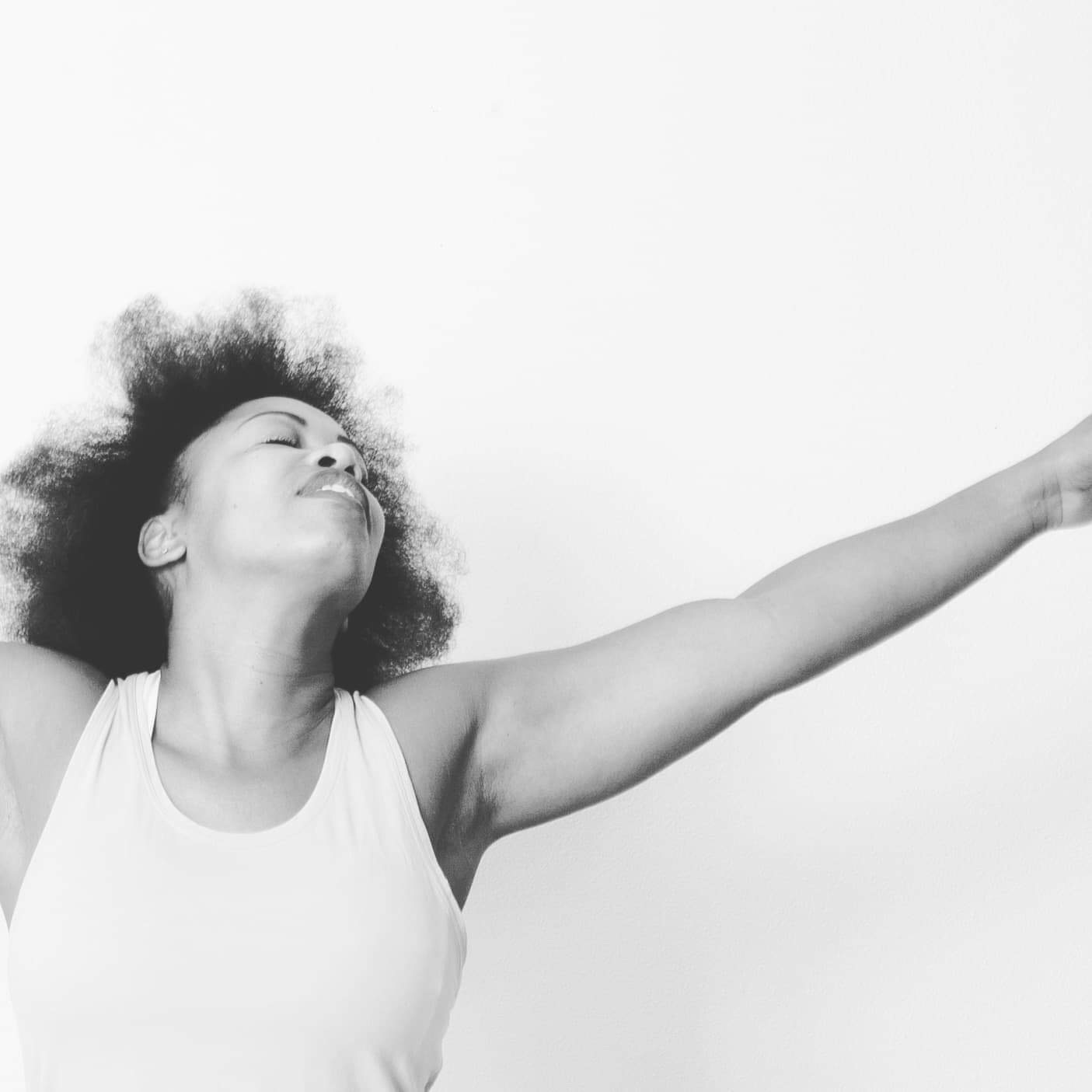 Electric Relaxation: Relax yourself! This upbeat yoga infused class stretches you to the core! All levels welcome
Butter Body Burn: Cutting up the body with low impact movements utilizing gliders, sand bags, hand weights and your body! Earn that E for effort and T for Nice Try! Full Body
Vibes and Stuff: Sweat away your worries in this uplifting cardio class. Let your hair down, so we can get buckwild and do your ill dance, don't think about the next man!
Youthful Expression: Our youth with style get their own class that is a mix of HIIT training, Core work, stamina building and radio edited music! We want them feeling good and real spry!
Janita Jones (JJ) is available for private and group training sessions. If interested drop us an email.
Introduction to the art of DJing
This class focuses on the basic tools, art and history of DJing. By the end of this course the student should be well versed in DJ terminology, and have a full understanding of what it means to be a DJ. We feel that this is a the perfect start for those interested in DJing as a career or just anyone that loves to listen to music and has an appreciation for how it's played today.
You be learning the basics of spinning the perfect set. The objective of this class is to get you comfortable behind the decks, introduce you to practice techniques and drills that will allow you to seamlessly blend in and out of songs. Combine music from many different genres as a way to convey your wide range of music interests to your audience.
Combining everything from the previous two courses and adding tips and tricks to enhance your mixing and truly capture your audience. You'll learn how to record your own mixes for practice, or to share with others.
Got something the world needs to hear? Let's get you up to speed with the proper recording and editing techniques to make your podcast experience as smooth as possible. After your training is complete the next step is to get you into our recording schedule.